WALES VIP/VISITOR SERVICES OF CARDIFF. CHAPERONE/GUIDING SERVICES
(since 1993)
'An inclusive chaperone/guiding service for professional and business persons visiting Wales.'
The proprietor of WVS, John Wake, has been caring for visitors to Wales since 1993. He is a veteran of around a thousand tours and visits within Wales. During this period he was acclaimed "Welsh Tourism Personality of the Year", attended Smithsonian Washington DC to lecture, appeared on numerous TV, radio programmes and media outlets (quoted if required) and cared for hundreds of individual VIPs and groups. (Many in confidence)
'MEET AND GREET' SERVICES. LECTURES. PRESENTATIONS.
Entertainers singers/ artists for groups visiting Wales. e.g. Dylan Thomas poetry / prose and songs. German / French speaking services within area of Brecon Beacons National Park.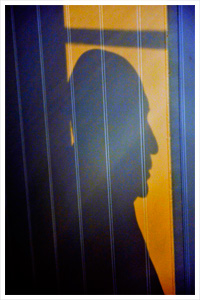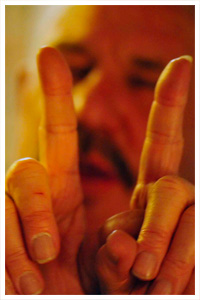 RATE DETAILS ONLY VIA PERSONAL CONTACT

Contact via Mobile Phone +44(0)7989 033227
E-Mail: info@wales-tours.com johnwake@talktalk.net

CHAPERONE / CARE
The Chaperone Service has included VIP visits of politicians, journalists and business professionals. Also service to care for small partner groups visiting Wales.This includes sporting, designer shopping, sightseeing etc. 24 hour care and attention to benefit client's visit to Wales. John Wake, the Proprietor, is an ex Senior Detective Police Officer.
DINING / CONVERSATION
The proprietor has a passion for conversation and for people; therefore it is a welcome and exciting part of the chaperone services.
GUIDING / SIGHTSEEING
Includes- Historical - Cultural - Political - Industrial - 'Off Beaten Track' - Arthurian etc., Expertise on all aspects of Welsh historical and cultural life. Expertise on all things 'Arthurian' in Wales. Expertise in historical locations, especially ancient religious sites, industrial sites, castles, battle locations, the ages of Wales etc.
CULTURAL
Expertise will take you through thousands of years of Welsh evolution and the positive cultural aspects of Wales and its regions.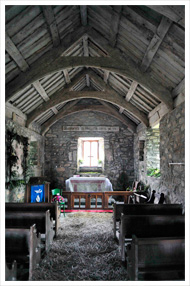 On route to Bardsey Island.
A church where the Pilgrims worshipped.